Half Circle White Shinny Corian Front Reception Desk
The front view of the corian reception counter.

All the surface you could see in the front is corian solid surface. We have well finished the seamless
joint and shinny polishing.
Polish the arc part of solid surface is one of the most diffcult technique in solid surface fabrication.
If you do not polish it well, then the surface lighting reflect is waved shadow.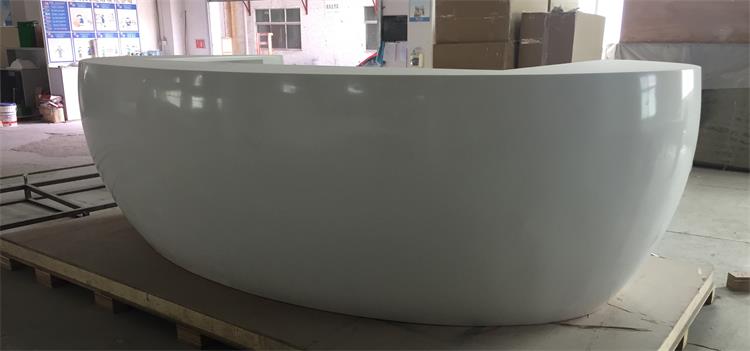 The back of the reception counter is made of corian solid surfec also.Specially for the working top.
By this way, we don't need to worry about the coffee pour on the table.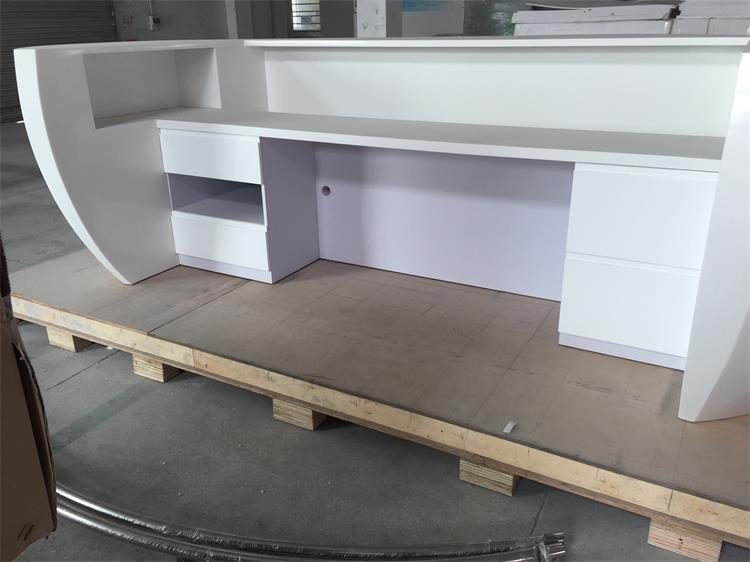 On the 2 sides of the reception desk, customer required the drawing cabinet for file holding.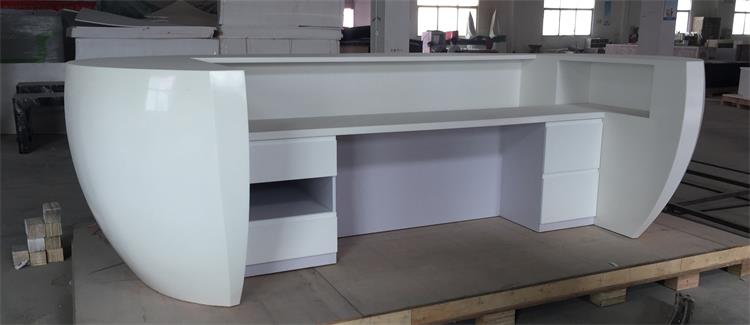 All of the details of the reception desk is customized by client requirement.
If you want it please don't hesitate to contact us!